Rehabilitation centre for physically
and mentally challenged children
Physiotherapy can help manage pain, improve your walking, movement and balance and enable you to regain your strength and independence.

Physical Therapy
We are primarily focus on treating impairements and disability by enhancing mobility, functional ability with the help of NDT.
Read More...

Occupational Therapy
We work with infants, toddlers and children; assist them along with their caregivers to build skills that enable them to participate...
Read More...

Communication Therapy
URJA Child Disability Center welcomes students with learning disabilities, and is committed to respond appropriately and effectively to their learning needs.
Remedial tutorial
We hold expertise in providing specialized Rehabilitation Services that are meant for the well-being of the people with disabilities.
Our Mission
To make them independent as much as possible so that they can lead their life effectively, carry their ADL's (Activities of daily living) on their own.
To rehabilitate physically or mentally challenged children.
To encourage communication skills so that they can easily socialize with in family or can become effective member of society
To trained children by improving their behavioral skills so that they can easily merge in to society.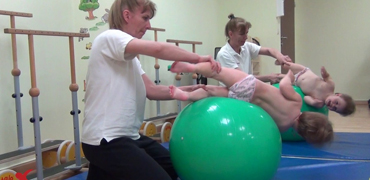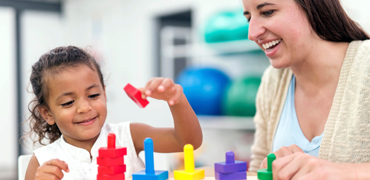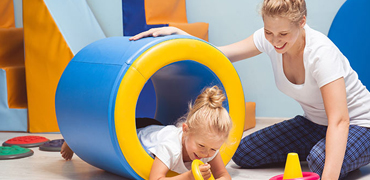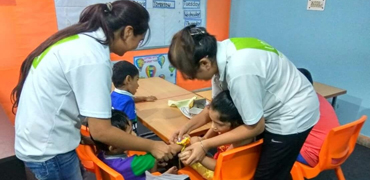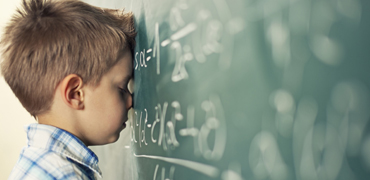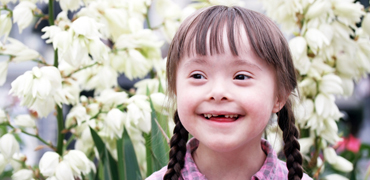 About
Urja Child
URJA CHILD DISABLITY CENTER was started in 2009 in Faridabad. We have been the first rehabilitation center for physically and mentally challenged children in Faridabad which is providing best services in pediatric physical therapy, occupational therapy, remedial tutoring and communication therapy all under one roof.
URJA cope with the functional development of children with disabilities. URJA is the only center in Faridabad which has best equipments, latest technique of treatment having good number of patients improving on day to day basis.
---
About
Our Doctor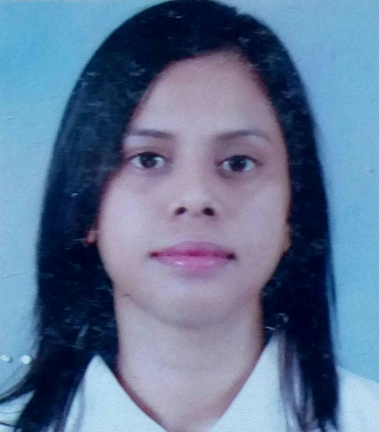 Founded Urja child disability centre in 2009 in Faridabad and urja school for special needs children in 2016.
Having 11 years of experience in the field of pediatric rehabilitation.
Running a well equipped multidisciplinary clinic for special needs children in Faridabad.
Trained in various disciplines related to the field of pediatric rehabilitation ( neurodevelopmental therapy , occupational therapy,sensory integration therapy, special education)
Hitansh s/o Indu
(Diagnosis: Cerebralpalsy flaccid quadriplegic)
I have been taking therapy of my son with Dr deepali from last 3 months.Now i can see a lot of improvement in him. Before coming to Urja he can't sit but now after Therapy he can sit on his own .His motor activity has improved so much.
I am fully satisfied with Dr Deepali and her team efforts .They are very co-operative and calm.
Rijul s/o Nidhi
(Diagnosis: Autism spectrum disorder)
Dr Deepali is quite knowledgeable and efficient Therapist. She analyze problem thoroughly band start Therapy accordingly. She also provide detailed analysis to us so that we can also understand our kids situation properly. Apart from providing well planned sessions , she also provide detailed home plan as well.
She has very jovial and friendly nature.
She mixes with our kid very well.
She also adjusts timing as per our requirements
She has very well managed and centrally located center in N.I.T 5 Faridabad.
Mrs. Indu Poswal
(Mother of Hitansh)
I have been taking therapy of my son hitansh with Dr deepali before 3 months. Now i can see a lot of improvement in him. Before therapy he could not sit on his own but now after therapy he can sit with good balance independently. His motor activity has improved. I am completly satisfied with Dr Deepali 's hardwork. She is very coperative and calm. My best wishes always for urja team.
Mrs. Tanu Khurana
(Mother of Trisha)
Thanks for best treatment she provides.