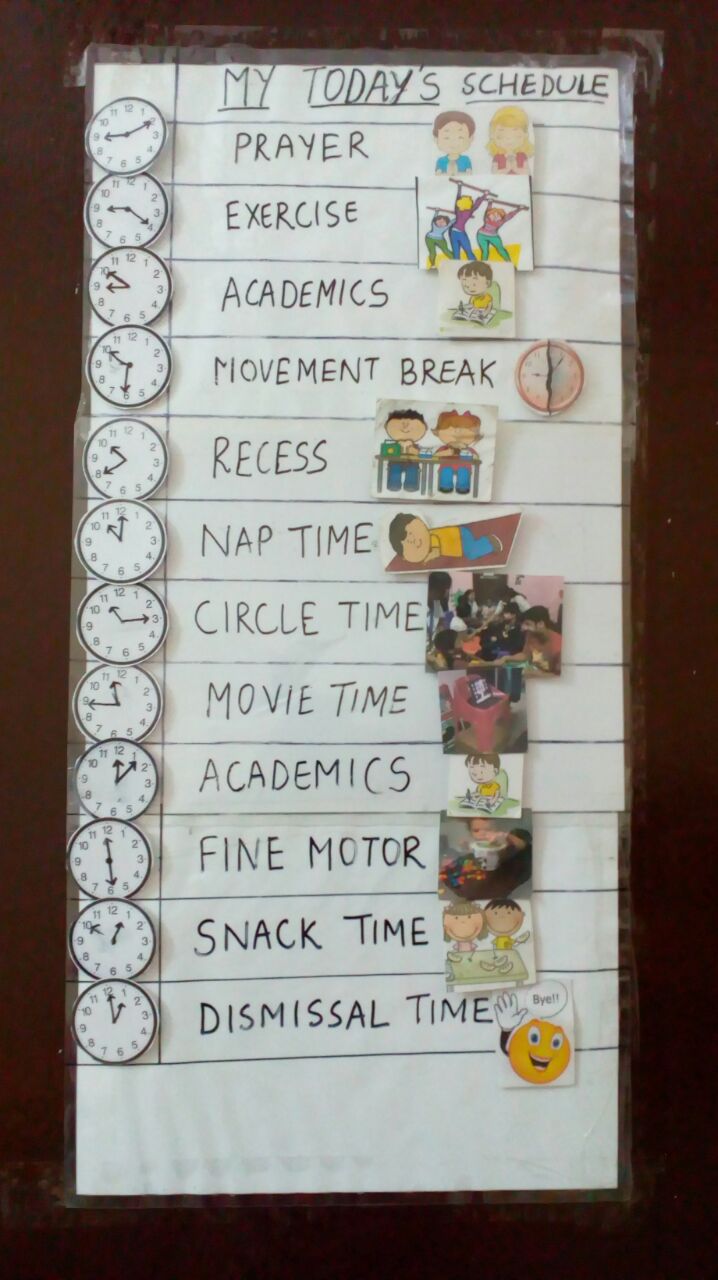 Urja school for special needs children
---
Urja school for special needs children was founded in 2016.
We have a structured multi-sensory , language rich environment for children with different disabilities- holistic development.
Our school has very specific curriculum tailored as per child's needs and abilities.
General Information About Urja School
---
The school functions from Monday to Friday. Saturday's and Sundays are holidays. Consistent daily arrival and attendence is required for child to make progress ( 75% attendence is must ) to continue attending Urja school. No diaper is permitted at school.
ADMISSION
---
Admission opens three times in a year ( Feb, May, SEP) Contact at tel 7838849147 for forms during first week of feb, may ,SEP). Trial week for candidates seeking admission to Urja school are scheduled in 2 nd week of March, June, October) Trial week is mandatory for admission and seperate fees is charged for trial week which is non-refundable. Classes will begin in April, July November.
TIMINGS
---
ARRIVALS
SUMMER ( April - October)
Timings of school are 9 am to 12 Noon and 9 am to 1 PM ( depending on child's learning ability).
No more than two late arrivals will be permitted per month ( must call before 9.10 am)
To report being late and no arrivals after 9.30 am.
No admittance of child is permitted before 8.50 am.
No admittance is permitted after 9.10 am.
WINTER ( November- March)
---
Timings of your child are 9.30 am - 12.30 noon and 9.30 am - 1.30 PM ( depending on the child's learning abilities).
No more than 2 late arrivals are permitted per month ( must call before 9.40 am).
To report being late and no arrival after 10 am.
No admittance is permitted before 9.20 am.
No admittance is permitted after 9.40 am.
DISMISSAL
---
SUMMERS
Pick up timings of child after school is 12 PM to 12.10 and 1 PM to 1.10 PM.
No more than 3 late pick ups are permitted per month। ( Must call to inform about late pick up before
12.00 PM and 1.00 PM).
WINTERS
Pick up timings of child after school will be 12.30 PM to 12.40 PM and 1.30 PM to 1.40 PM.
No more than 3 late Pick ups are permitted per month ( must call to inform before 12.30 PM and 1.30 PM).
If 3 late pickups are exceeded in a month then charge of Rs 50/- per 10 minutes of late arrival per day.
LEAVE RULES
---
If child is sick and has a fever do not send child to school because other kids and staff can get sick.
If child misses school for 5 consecutive days due to illness, provide a doctor note to return to school.
If you take extra holiday during school you will be expected to pay full charges to hold your child's place.
Of child misses more than 2 weeks, then readmittance to school will be determined by your child's ability to transition back to school.
PARENT TEACHER MEETINGS / COMMUICATION
---
Meeting with teachers are very important for a coordinated effort in your child's programming and progress. PTM are scheduled every 3 months with a progress report provided at the PTM.
EXAMINATION
---
Exams of students are scheduled every 3 months .
PARENTS TRAINING PROGRAM
---
PTP is scheduled every 2 months showing parents what and how we train their children at school to make them learn and do at home. FOODS PERMITTED AT SCHOOL Part of child's education at Urja school includes good nutrition which helps child 's body and brain to grow. Eating healthy food also helps children maintain good attention which is needed for academic growth. It is important that nutritious foods be sent in child's lunch and snack.
What foods to send at school
---
Chappati, rice, dal, salads, fruits (peeled), idli, sambhar, poha, dosa, upma, vermicelli, vada, omellete, vegetables, nuts, malkanagiri, curd, paneer, parantha, sandwich, bread roll, poori, pakode, papad, homemade chips, homemade chutney and pickles, beans, namkeen ( rice, besan, moong, chidwa, namkeen only), homemade fruit or vegetable juice/ smoothie.
What foods not to send
---
Maggi, pasta biscuits, namkeen( Punjabi tadka, aloo bhujia) ,jana, chocolates, juices( processed), cheese, burgers, pizza, mc cain packaged foods, cold drinks, toffees, and candies, cakes, noodles, non vegetarian foods, milk, tea and coffee.
DRESSING
---
School uniform T-SHIRT is must.
Send child in loose elastic lowers.
Do not send child in jeans, short skirts, frocks, Bermuda and exposing clothes to school.
Make child wear clothes of their appropriate size, not very tight clothing.
SAFETY MEASURES
---
Information regarding the name, dosage, and timing of drugs for children on any medication must be given to the teacher in writing . No medicine is permitted to be sent in school bag, give it directly to teacher.
Child's allergy to drugs or food must be communicated to the school in writing.
Special safety precautions against falls or head banging, etc in the form of head gear or any other aids must be provided by the parent.
School authorities are not responsible for children with runaway tendencies outside the school premises.
Change of residence , office, telephone no, car drivers, ayah etc must be communicated to school immediately.
Special measures to be taken in case of seizures or fits for children with epileptic history must be communicated to the teacher and school in writing.
School authorities shall not be responsible for the loss of any property or ornaments of child. Parents are advised to ensure that no valuable / ornament is given to the child while coming to school.