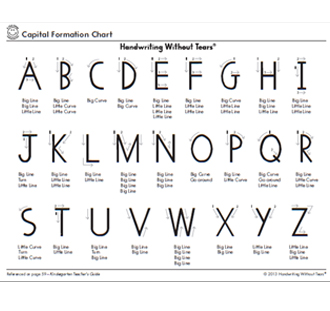 HandWriting Without Tears
---
Handwriting without tears started in the 1970 s and has evolved based on our continued and direct experience with students, teachers, Occupational therapists .
HWT is joyful, effective, and innovative method for learning Handwriting.
HWT materials and teaching strategies make learning a positive, successful experience for children in just 15 minutes a day.
It has curriculum from Pre-school till Grade 5.
It helps in building strong printing skills for writing letters, words, and sentences.
HWT use rich and varied activities to teach paragraph and poetry conventions, capitalisation, punctuation, and abbreviations. Every lesson includes a multisensory element and has additional , optional connections to tie Handwriting to other subjects.